Today in my aimless online browsing (another slow day), I found a really pretty crib that's of a bit more interest than the Ikea one I had been planning on getting. First, the Ikea one:
A simple crib to save space; Sniglar, Ikea, $69.99
I found this other crib, which is more expensive but also more visually interesting. As Blue put it, "It's not a cage." I'd thought Blue only wanted Natural color cribs, but it turns out he's open to darker colors too, just not white. So that opened our options up a bit (and makes it MUCH easier to find a coordinating changing table/dresser unit). So this is our new favorite crib, and it has a similar footprint to the Ikea one, so two will fit in the space we have.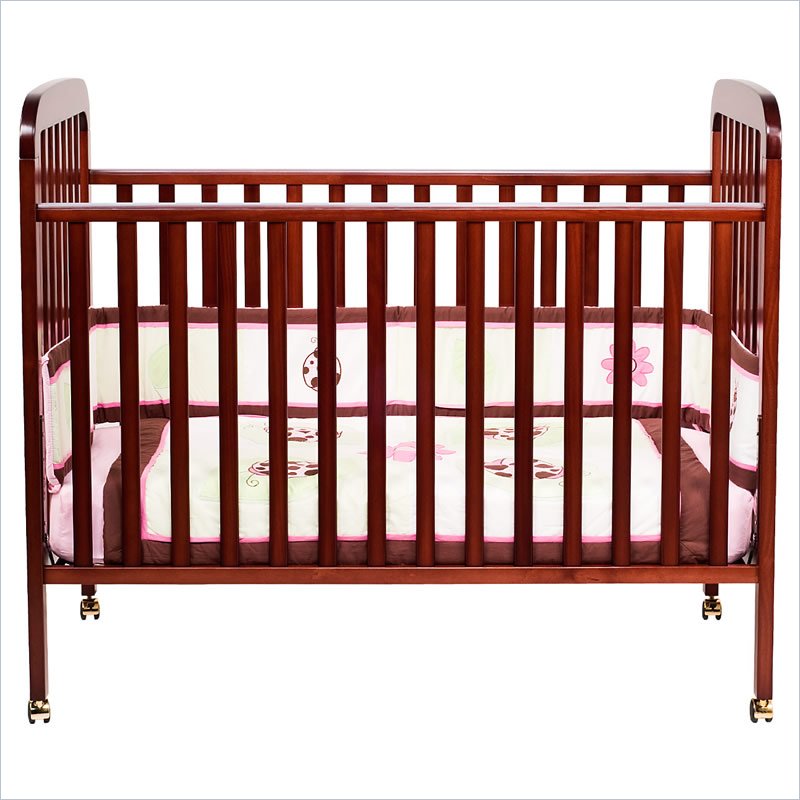 DaVinci Alpha 3-in-1 Convertible Crib in Cherry; $150, multiple sites
I love it because it has a bit of the vintage flair that I love in the Jenny Lind crib (which Blue vetoed, which is fine, since it's longer than this one and space is precious) and is more interesting than the "cage" one. Just for comparison, the Jenny Lind:
Beautiful DaVinci Jenny Lind crib, various sites, around $200
So there were our main options, but I still wasn't sure about the cherry color with the yellow and grey. So I asked my artistic, graphic artist, awesome mom her opinion. And rather than saying, "Yes, looks great!" she popped into Photoshop and did some mockups, using my inspiration photos and using a photo she'd taken of the room, along with the crib (set as a toddler bed -- how cute!). Looks pretty awesome!
Looks nice in a greyer room.
Good with a splash of yellow!
Yes, this is the general plan for the room. Can't wait for stripes!
She switched out the colors just for fun.
And of course there will be another, identical crib right next to it. And two probably crying babies in them. Can't wait to see it all come together in real life! Thanks, Mom!