What a year! First off, congrats on all of us surviving the Mayan Apocalypse!
Hard to believe that at this point last year I wasn't even pregnant. Talk about big changes! Feeling incredibly lucky to have had such a problem-free pregnancy (up until that last week), and incredibly lucky to have two babies that are starting to sleep in six-hour chunks at night. They really are great kids.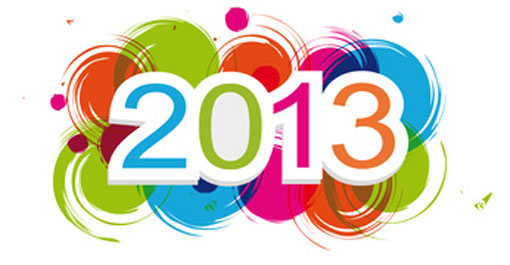 2012 also brought some losses in the family, so we're looking forward to a 2013 with hopefully less of that. Also on our radar:
1. Selling our house
2. Buying a new house
3. Increasing my freelance workload
4. Low-key summer vacation
5. Only one wedding to attend, instead of the nine we've had each of the past two years
6. Enjoying watching our babies grow into little people
I also want to lose the baby weight (haven't even tried yet) plus about twenty pounds. We'll see how that goes...